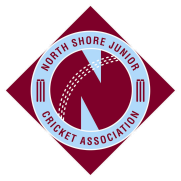 Thank you to all of those who attended our first net trials for the U13 Girls Mollie Dive competition.
The standard of triallists this year for the U13 Mollie Dive competition was outstanding, with the selectors faced with very difficult decisions.
The selectors have chosen players to attend trial 2, which will be a centre wicket trial to be held on Sunday 5 November from 2pm at Koola Park, Killara.
Please note that players will be selected with a view to performing specific roles. As such the trial will be structured to allow the selectors to assess the players identified to fill certain roles in a possible team. For this reason some triallists may not be required to perform both disciplines of batting and bowling during the trial, but as a centre wicket trial all players will be required to field during the afternoon
Players invited to attend the centre-wicket trial will be contacted by the selectors directly.
If you did not make the team this year, we thank you for your participation and look forward to seeing you at future trials.