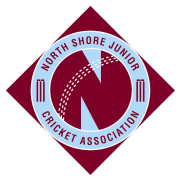 Trials for Representative teams for U11 (boys) age groups will be held in October 2023.
Please see below for NSJCA eligibility rules, for players to be eligible to trial & play for the NSJCA. Note these differ for U11 boys and for girls.
All trialist must register using the links below:
Register for Boys Trials (U11)
Please note that selection for an NSJCA Rep team is a commitment and parents are reminded that, if selected, players need to be available for substantially all games, as well as weekly training. By way of a guide, selected players should miss no more than 2 games. If players are likely to miss more than 2 games, then it is recommended players do not trial.
Proposed/likely dates for the competitions are set out below and will include some games in the December/January holiday period.
A player's age group is based on their age as at 31 August – as guide:
Boys –
Age at 31 August 2023 Rep Team for 2023-24
10 U11
11 U12
12 U13
13 U14
14 U15
Age Group Trial Dates
Trial 1 – Sunday 15 October at 1.45pm at a Lindfield Oval net facility, Tryon Rd Lindfield
Trial 2 Sunday 24 October at 2.15pm at a centre wicket, venue tbc
Trialists are advised to regularly check the NSJCA website as details may change at short notice due to weather
Eligibility– U11 Boys
Only players who are playing cricket with an NSJCA club will be eligible to represent the NSJCA in the current season. Any exception will require approval of the NSJCA Representative sub‐committee. Exceptions will be granted on changes of circumstances such as house moves and starting boarding school in the NSJCA area.
Likely competition playing dates– U11 Boys
It is anticipated the competition will commence on Sunday 3rd December 2023.
Round 3 will likely be on Sunday 17th of December 2023.
Round 4 will likely be on Sunday 28th January 2024.
Finals will likely be on Sunday 18th February 2024.
Other guidelines & policies – when registering, please also be aware of the following guidelines & policies.
NSJCA Rep Code of Conduct,
NSJCA Rep Coaches and Managers policy
Should you require further information please see the Reps tab on the NSJCA website.